If you've been following the motorcycle trends you've probably aware of Moto Vlogging. You know, those awesome videos where bikers take us along for a ride, showing off their stories, skills and the incredible sights they encounter? We're sure you've seen a few online and thought, "Man, I'd love to do that too!".
Well, lucky you! because we're here to talk about that key piece of gear that will help you capture your next epic journey just like your favorite moto vloggers and I'm talking about the so-called motorcycle helmet chin mounts.
If you are not familiar, this is a small accessory that you can put on your helmet so that you can insert any action camera like GoPro's or Insta360 to capture a POV style or Point of View style of video this is great if you want to immerse your audience with the action that you are doing like riding, surfing, and other related extreme activities.
Motorcycle Helmet Chin Mounts for Action Cameras
In this article will provide some of the motorcycle helmet chin mounts that are available for purchase both online and physically. Take note that we covered both local and international in case the helmet you are using is not supported by some manufacturers that are available in the Philippines.
Chinmounts.com
First on the list is chinmounts.com based on their website FAQ they are located in Vancouver, Canada. So! if you are based in the USA then this is the best choice for you.
They have over 400+ custom-made helmet chin mounts that range from different types like full-face helmets, modular, Dual-sport types, Off-road and many more.
If you look at their design, their chin mounts are made from 3D printing material, it is not the most durable material out there but in terms of cost and speed of production, this is by far the best choice if they are constantly adding new designs to their listing plus a very cost-effective way of manufacturing.
Also, you will notice that it is a slip-on type design chin mount which means if you have your existing go pro lock mount you will just have to slide it in and it's already locked without any additional screws needed which is very convenient. The only downside I noticed, if I am not mistaken, is that the secondary locking support mechanism or what they call safety tethers is sold separately (photo below).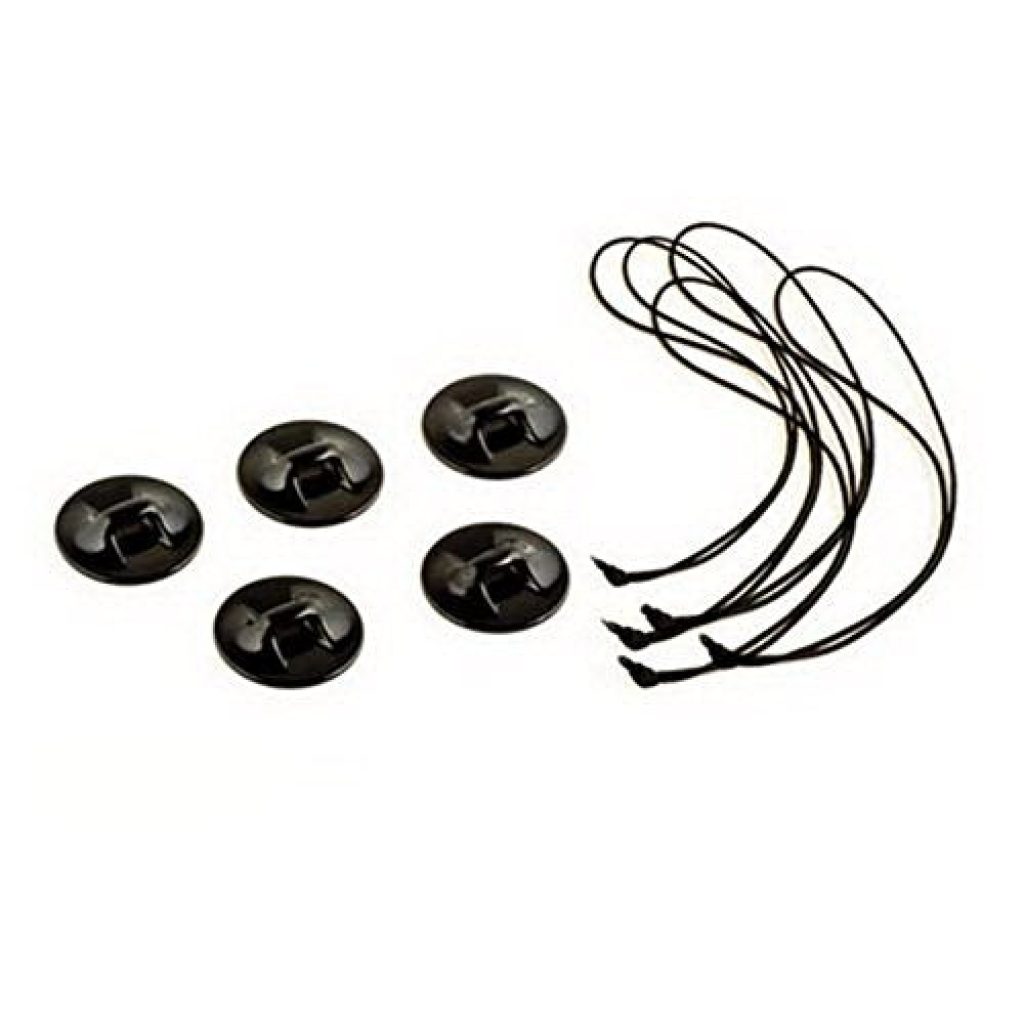 Basically, the purpose of this is to support the main chin mount if in case the adhesive has been detached from the helmet. It will still hold your action camera since it has the second mount attached to your helmet and thus prevents your chin mount to flyoff immediately.
The Chinmounts.com accessories per piece cost about USD $35 (~PHP 1.9k+) and they offer free shipping for orders over USD $59. Plus, they ship worldwide.
WannaBes Chin Mounts
Second on the list is WannaBes Chin Mounts if we will compare it with the first one they have a smaller database of helmet compatibility on their website plus their design is a bit larger and uses the traditional GoPro screw type three hook clip-on lock. If you have an existing GoPro accessory this is usually compatible with this design. The only downside of this design is that whenever you want to remove your action camera you will need to unscrew it every time but this is sturdier in my opinion.
Also, based on their website they don't have the secondary locking mechanism support. Same with the first one all of their design are created using a 3D printer.
WannaBes Chin Mounts is priced at USD $39.99 (~PHP 2,300) a bit more expensive than the chinmounts.com. They offer worldwide shipping as well.
ESCAM Universal Chin Mounts
ESCAM is more on a universal type of chin mount which means this chin mount will not be a snug fit to most helmets but it does the job. Not like the first two, ESCAM is already using the common plastic material we see in most products (PP/TPE/PA). The only downside to this is that they are not compatible with helmets that are not rounded in design like the Dual-sports type helmets but they do offer a different design for that which is again a universal type design. Since they offer it as a universal type of chin mount which means yes it will fit with most helmets but don't expect it will perfectly fit to one of your helmets. Also, some other helmet vents will be covered which is not recommended.
In terms of price, this is far way more cheaper than the first two, for just under PHP 600 pesos or less you get the accessories already like the secondary lock plus additional 3M adhesives. Not only that this is more accessible for the local market since it is available in online marketplaces like Lazada and Shopee.
HANC Additive Chin Mounts
Well, last on our list is a proudly made Pinoy product and is one of the most popular locally and it's safe to say the fastest-growing chin mount manufacturer in the Philippines which is no other than HANC!
HANC chin mounts are designed and manufactured locally and also made using a 3D Printer. They now have over 200+ unique helmet-designed chin mounts and are still counting and adding more to their monthly list. In terms of design, they have incorporated the secondary locking mechanism support as well. They also offer two types of bracket compatible with MediaMod type accessories for GoPro and for bulkier moto vlogging setup. This is to have better peripheral vision when riding your motorcycle.
Another advantage is that they offer a wide variety of compatible local brand helmets and they continuously improve their designs based on customer and user feedback.
The best part they are available both online like Lazada, Shopee, and on their Facebook page plus also in Physical stores with their partner resellers.
For the price of PHP 749 (USD $13), it is by far the most affordable choice in the Philippines plus they offer one of the best customer service out there.
And if you are lucky to see them in some exhibits or motorcycle conventions, you can get better deals plus free installation on site.